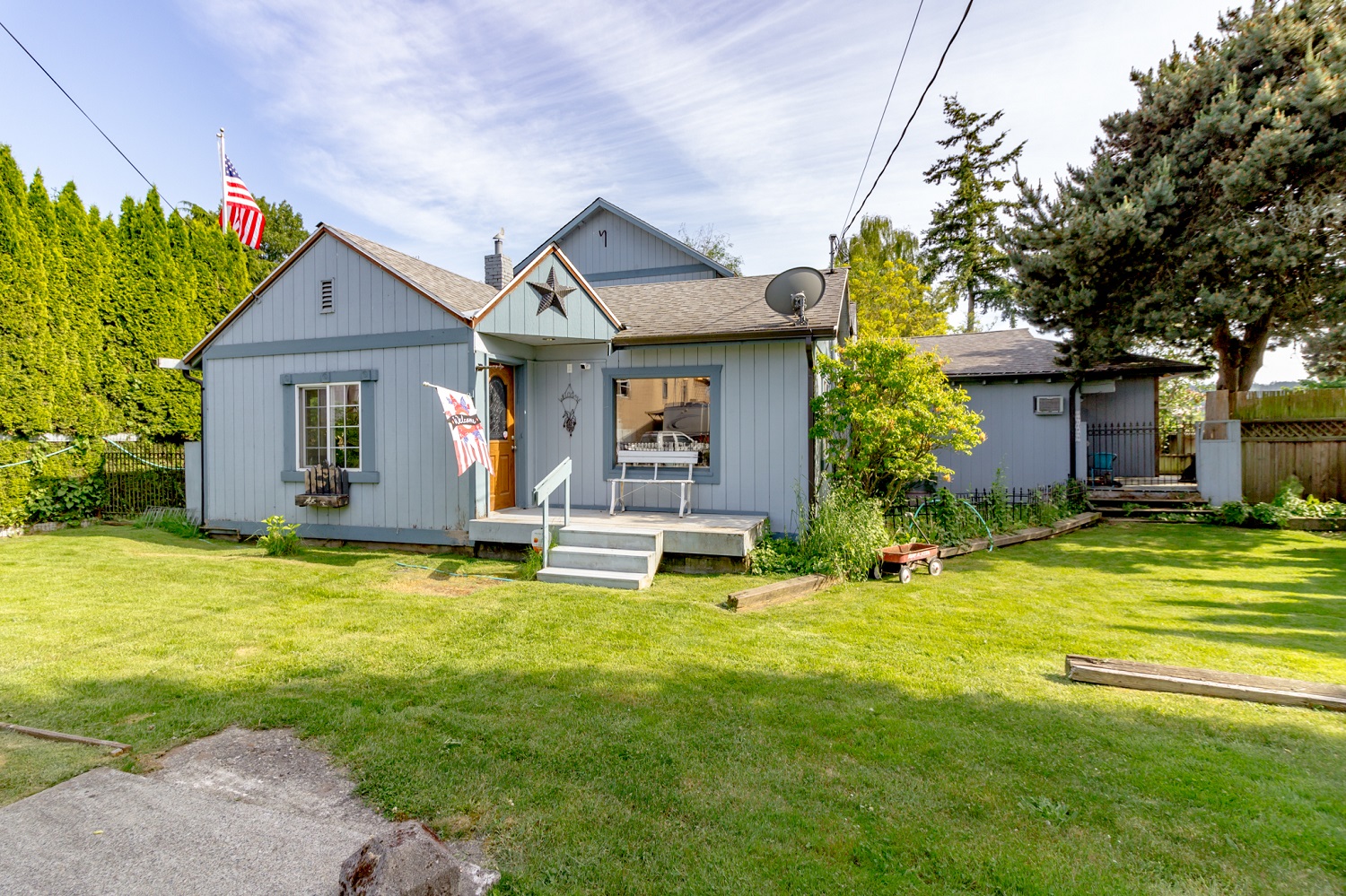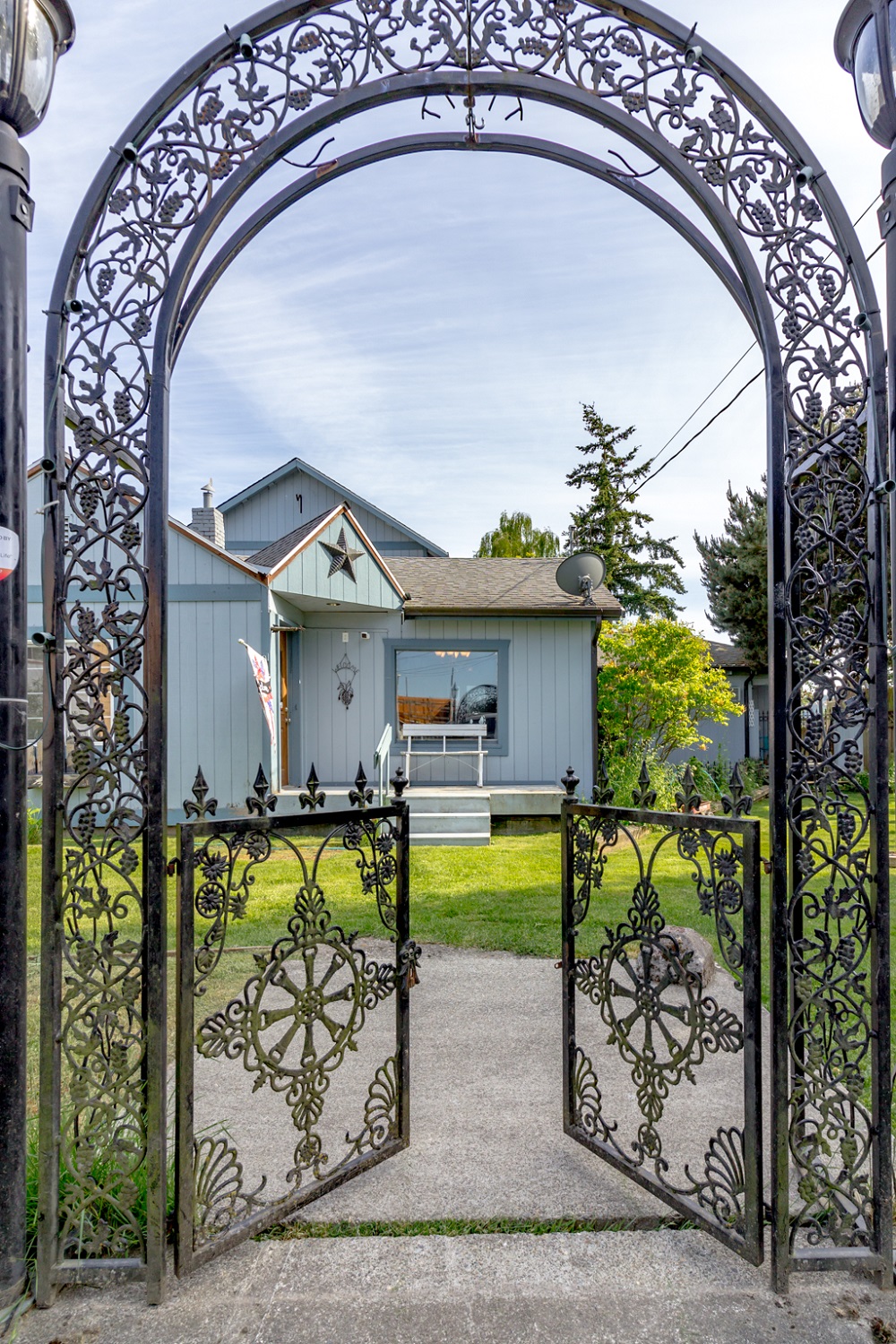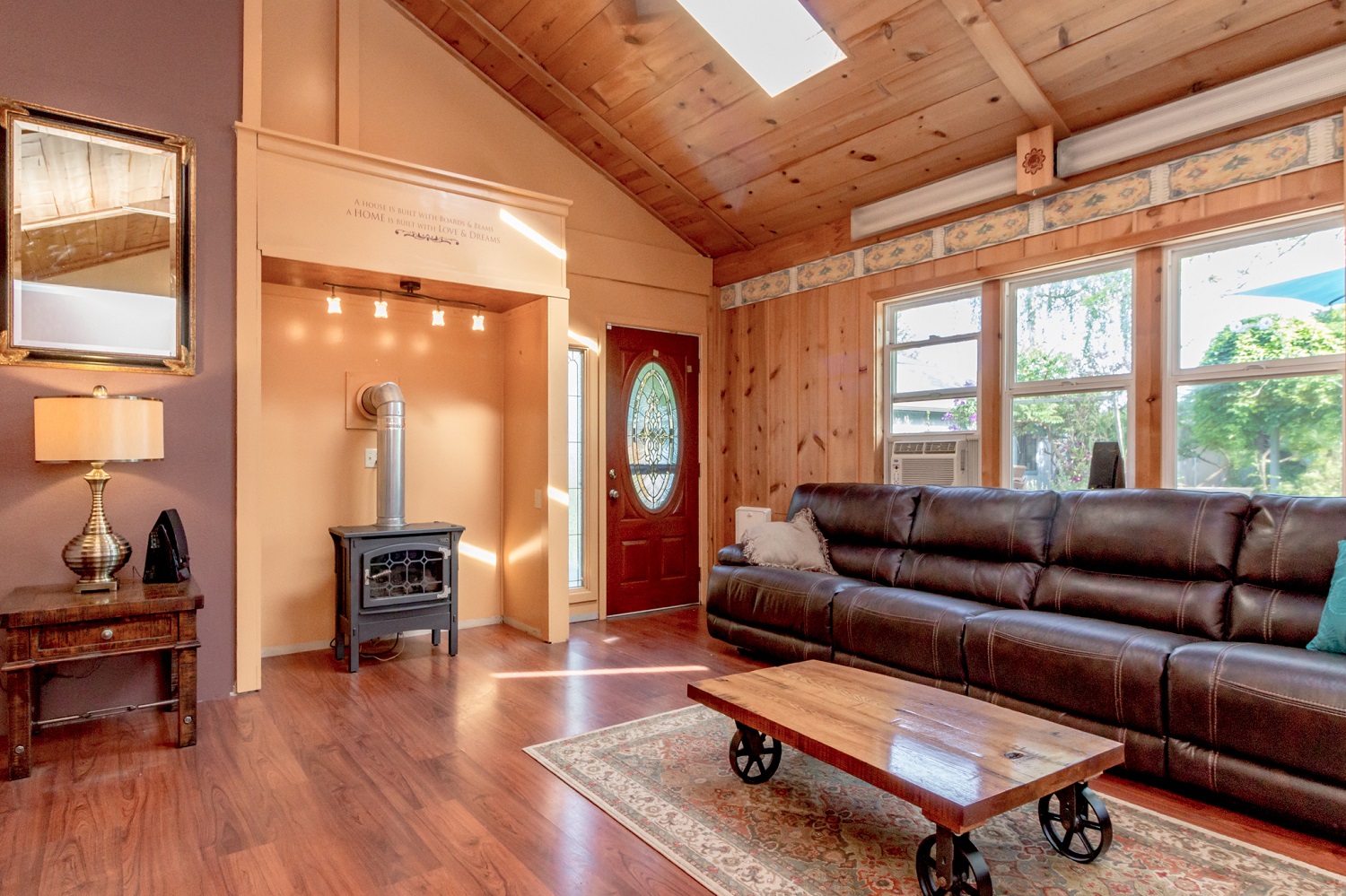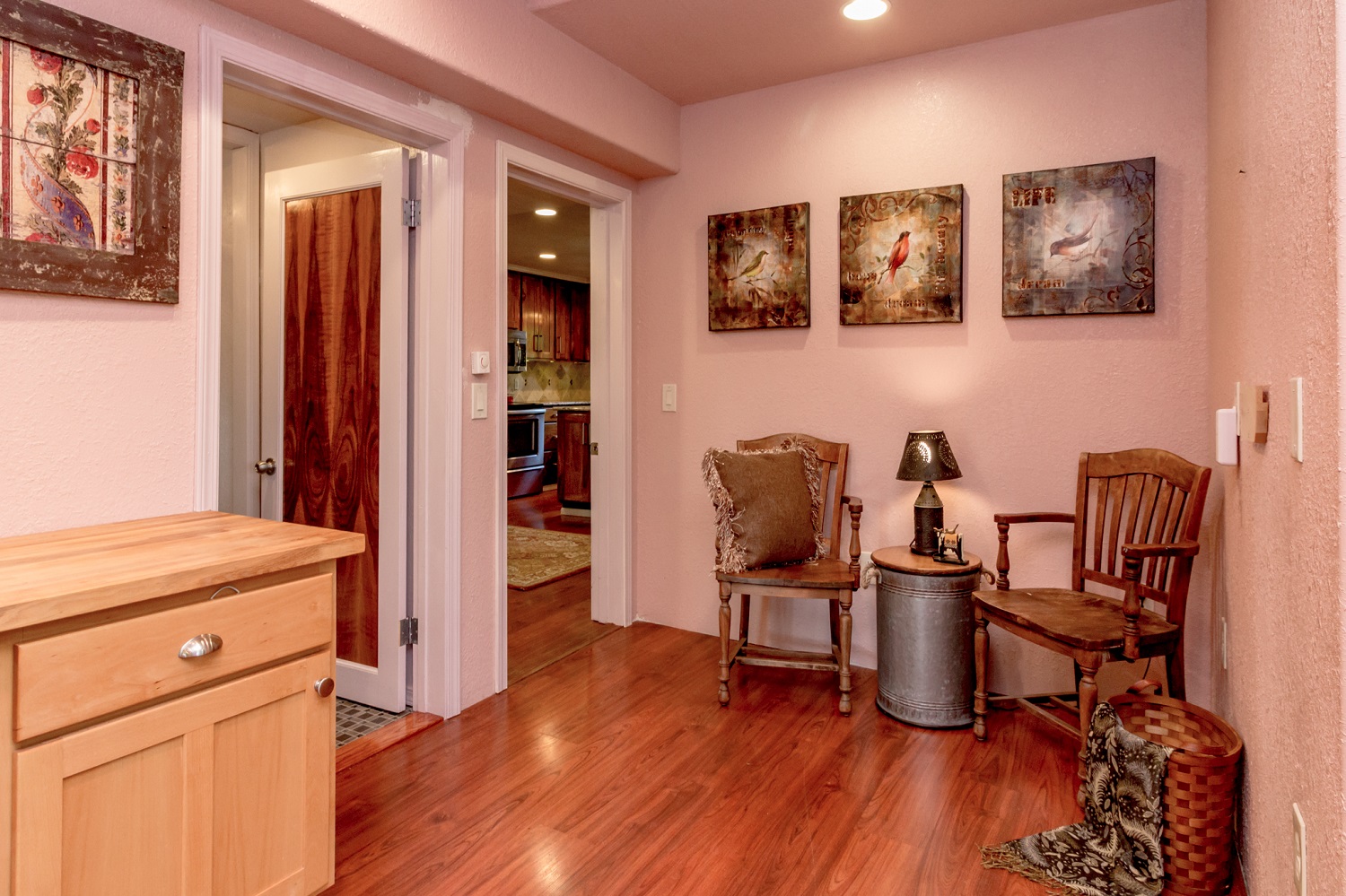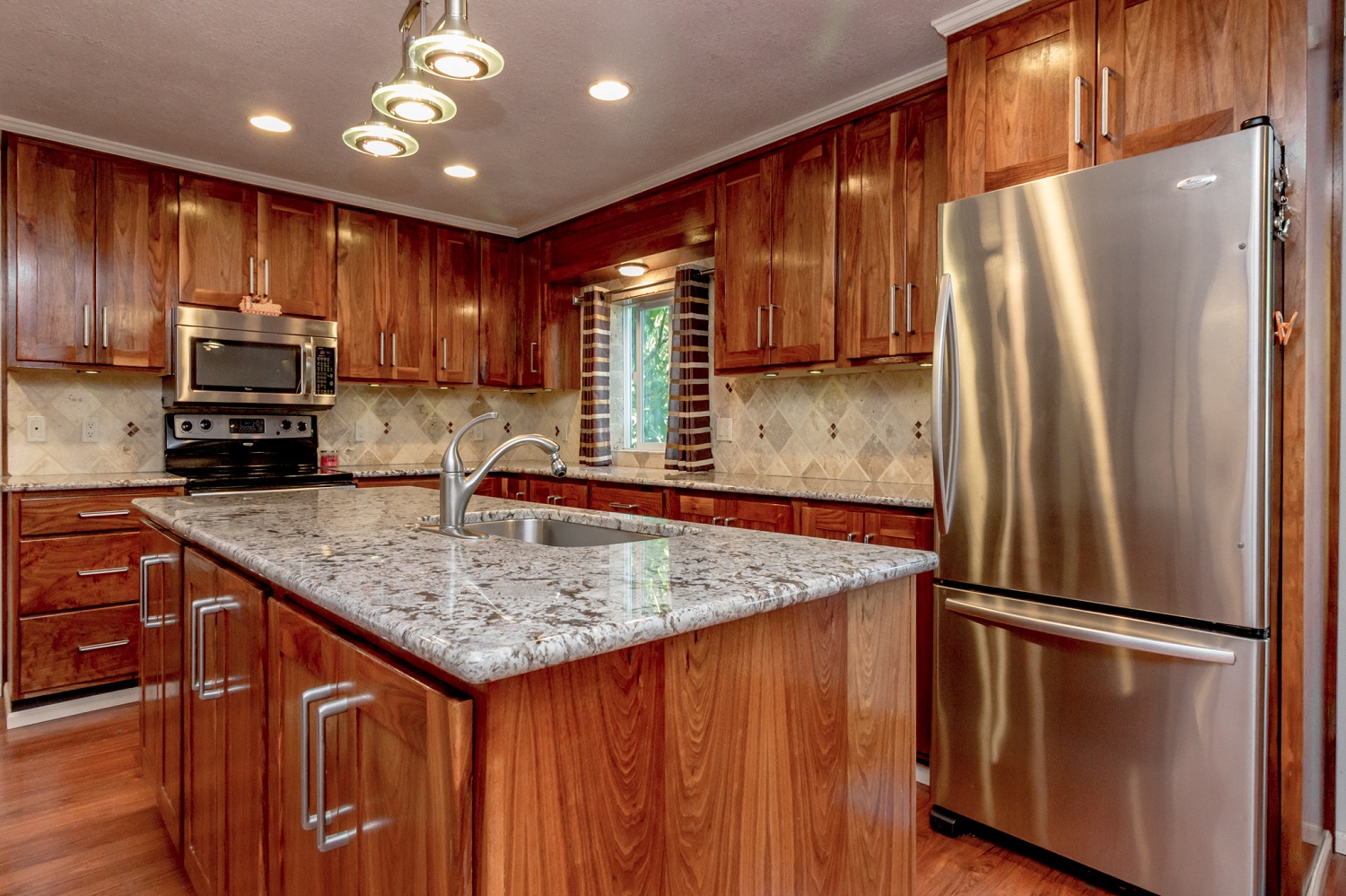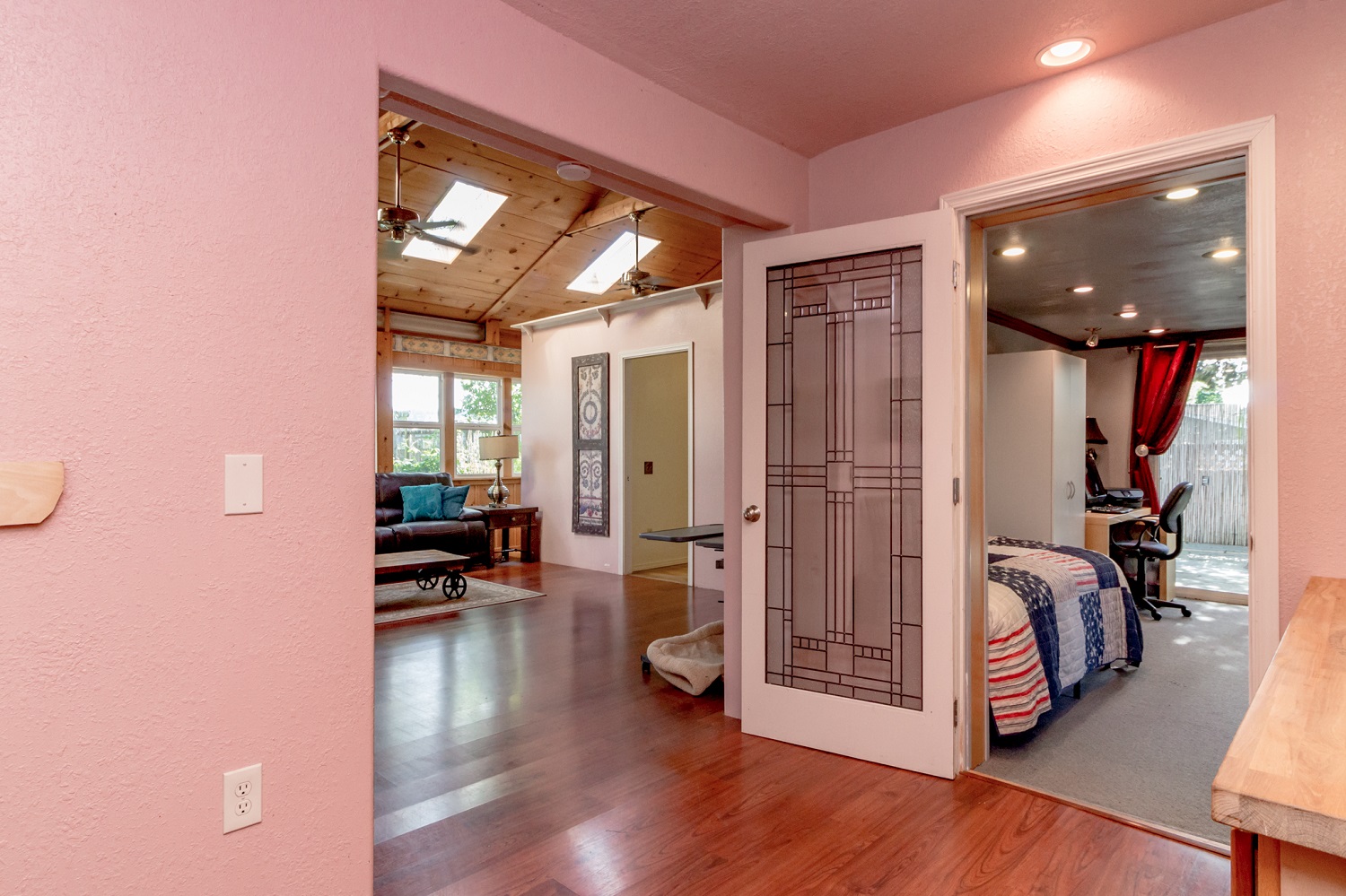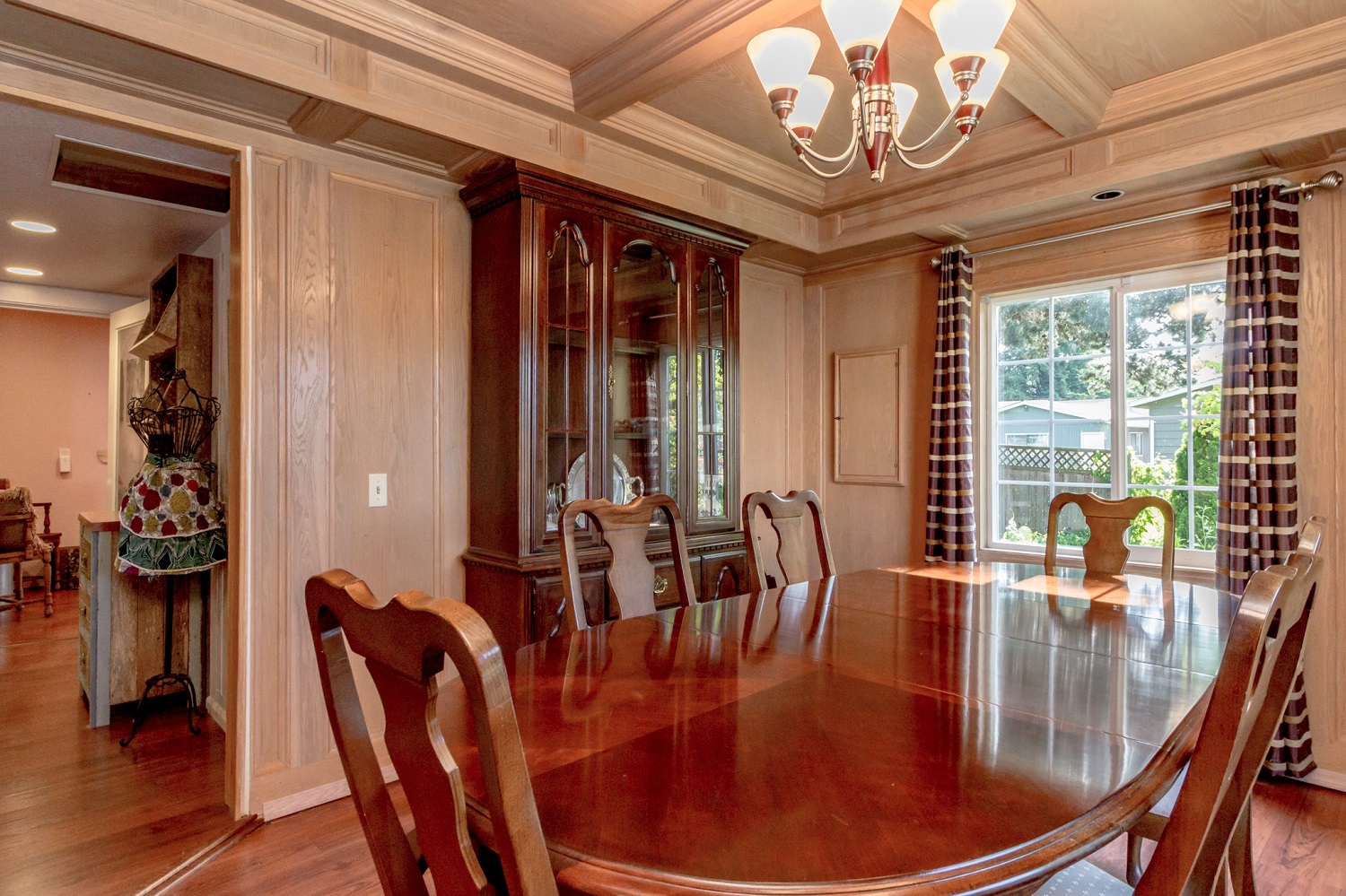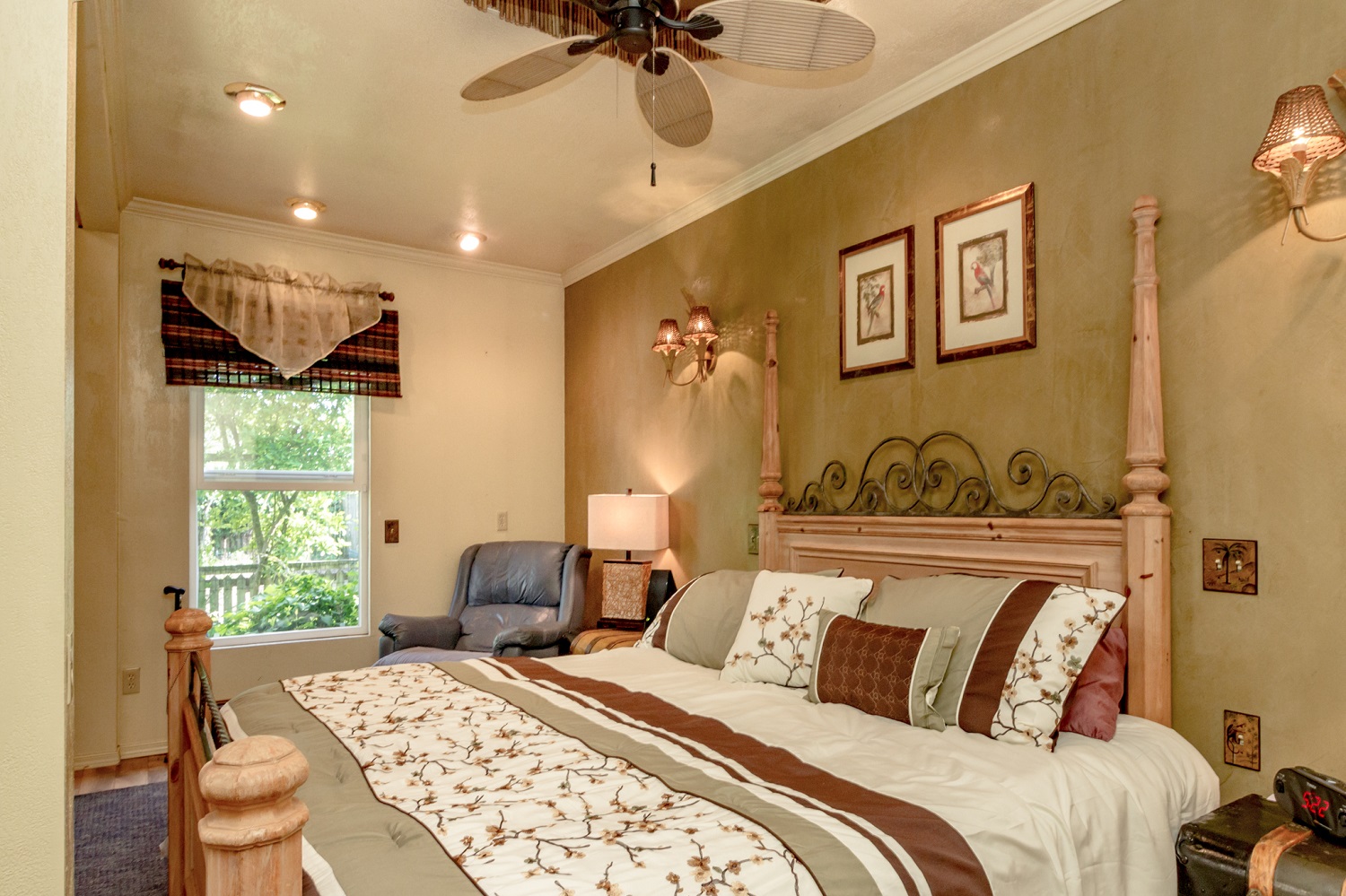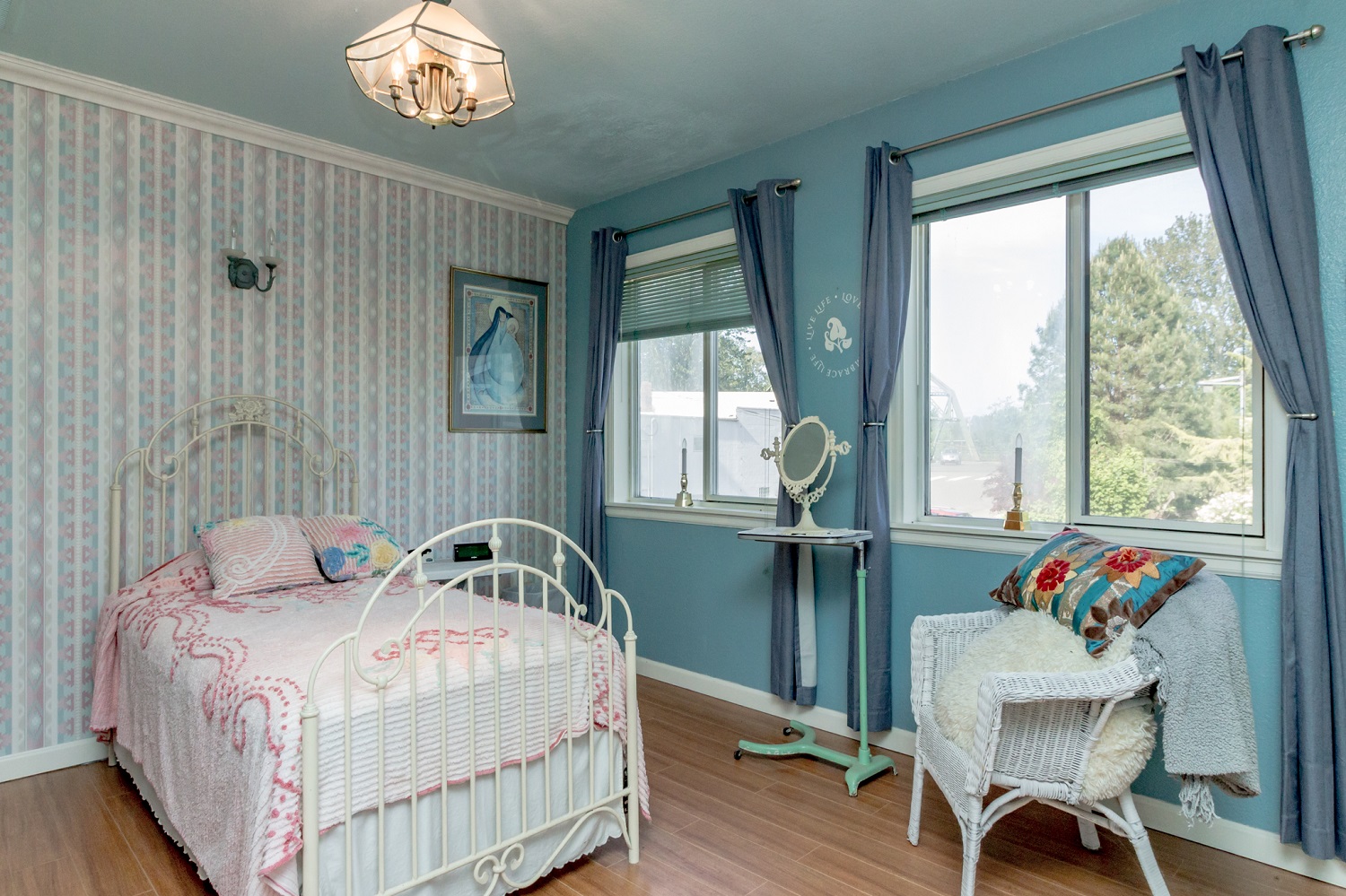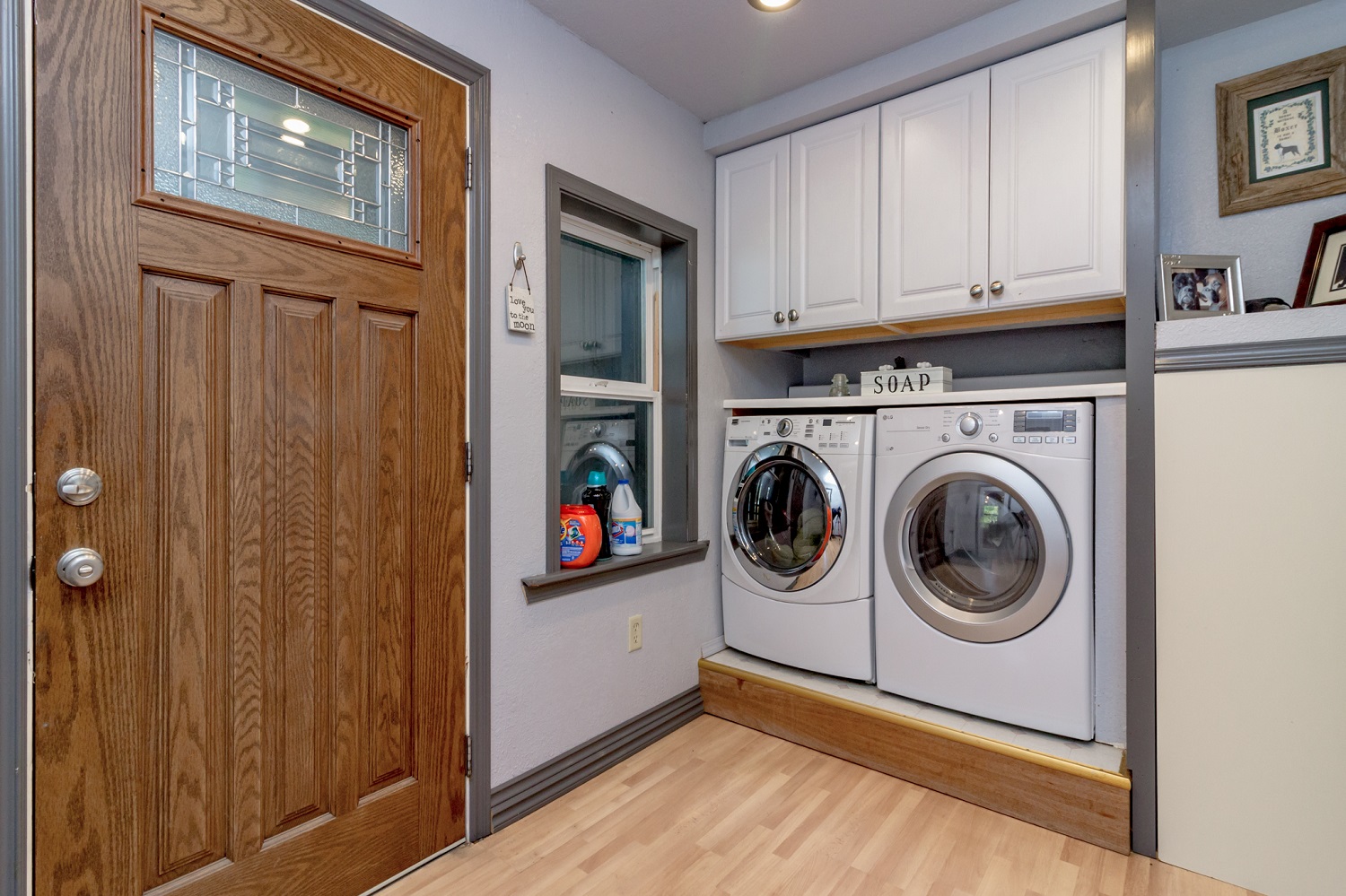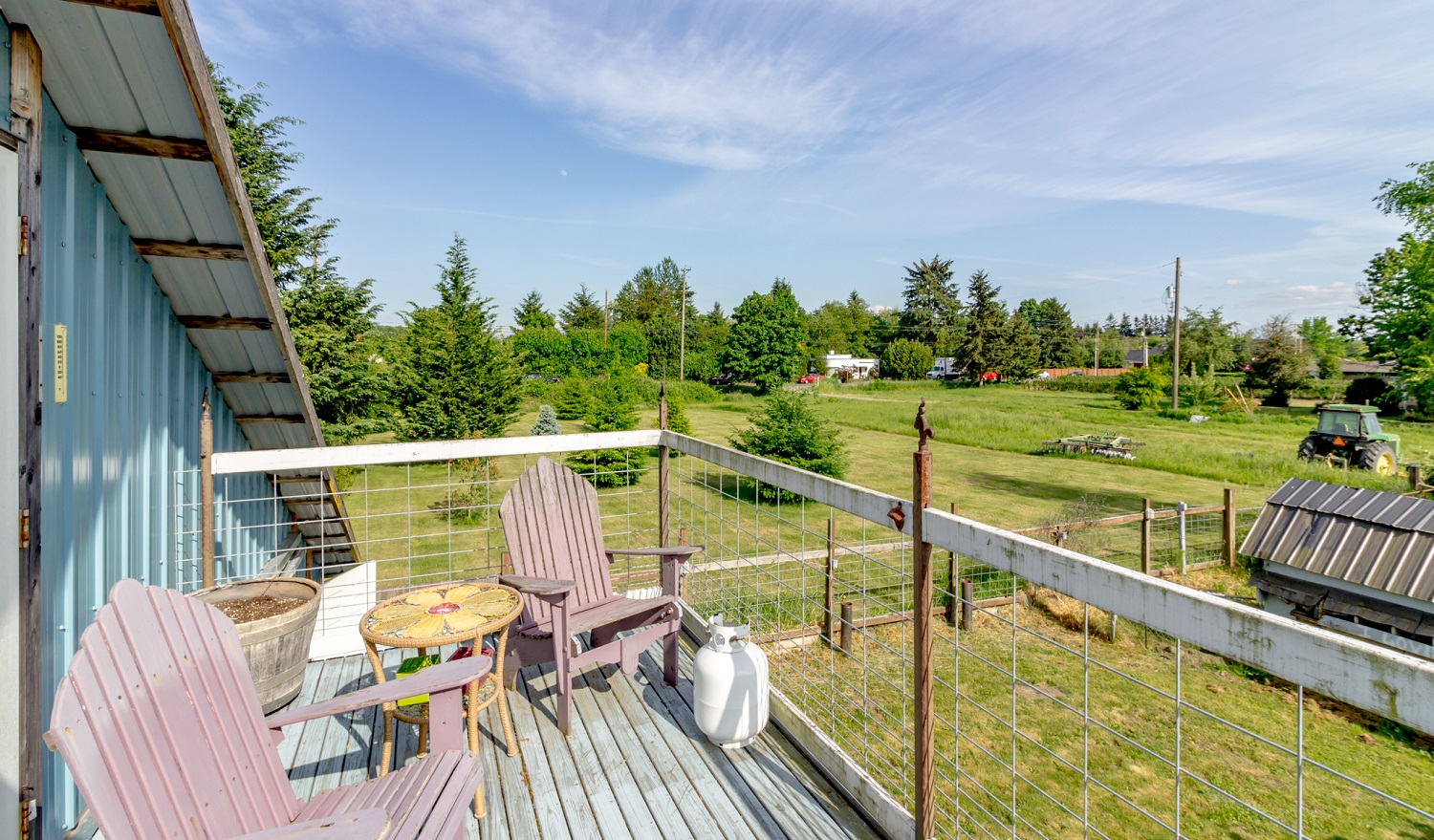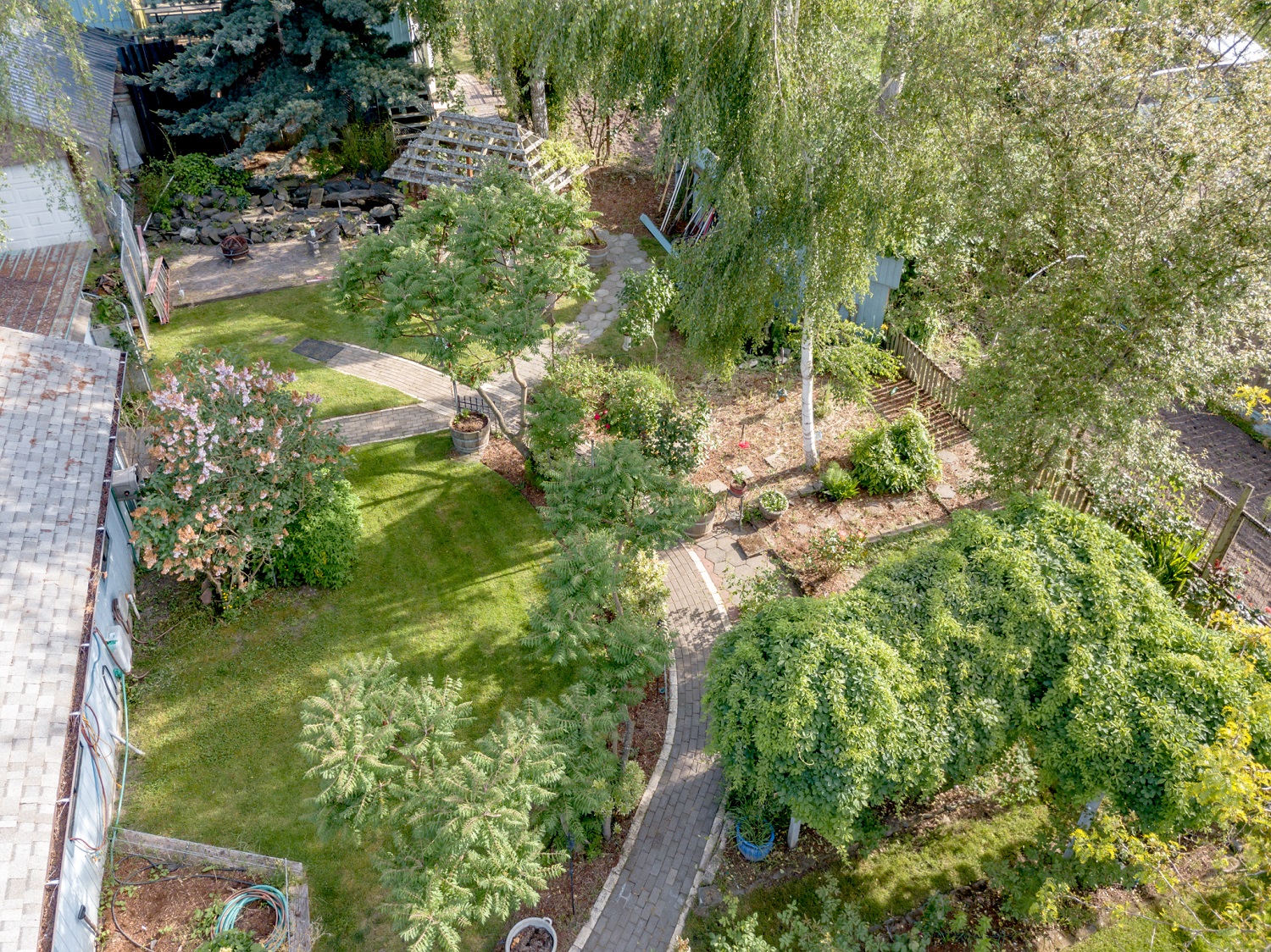 Charming open concept home with remodeled, custom kitchen, bathroom vaulted ceilings, garden space, mudroom and laundry room with pantry off kitchen. Outbuildings, heated barn and shop, gazebo, possible additional living space and so much more. One of a kind property, meticulously maintained and loved! Possible rental income on property. Dahlia gardens, entertaining space and room to roam! A hobby lover's dream property! Schedule an appointment to show right away!
3 bedroom

2 full bathrooms

2,540 square feet

26,572 square foot lot

3-car garage

Built in 1947

Offered for $390,000
Do you need more Vitamin G in your life? We'll you'll get plenty here – G stands for greenery, and this property is plentiful in trees and plants. That's the benefit of country living though; fresh air, wide-open spaces, a slower pace of life. What's not to love?
The seller mentioned how much you're going to love this home! – " There's lots of available space to do whatever. It's a very peaceful farming area to live. The backyard is the jewel of the property. In the spring and summer it looks like a park. There's a beautiful pond with koi fish, lots of room behind the barn for planting and a small greenhouse for starting up plants."
PARKS –  There are a few local parks that provide lots of beautiful walks. The Orting Trail is paved from Puyallup to South Prairie and is a great trail for outings. Weaving through the valley it is a mostly flat trail. Parking is available at the Puyallup Trailhead, at two trailheads in Orting and at Orting Central Park. Swan Creek Park is a 373-acre greenspace with trails for walking & mountain biking, a community garden, wooded canyon & upland forests.
DINNER AND A MOVIE – The seller mentioned that they love to go to Point Ruston and have fish and chips and catch a movie. Point Ruston and Ruston Way have endless fish and chip options. The most popular and affordable is The Daily Catch, an extension of WildFin American Grill. You really can't tell the difference between the halibut and cod, because they're both battered and fried the same. The only difference is the price. A 2-piece cod and chips is $7.99 and a 2-piece halibut and chips is $12.99. The hardest decision is ketchup, tartar sauce out their homemade jalapeno aioli, all self serve.
SHOPPING – Find Fred Meyer and more just 6 minutes away on River Road. You can look forward to fresh summer fruits and vegetables from Sterino Farms, Valley Farms, Duris Cucumber Farm and Picha's Berry Farm. Downtown Puyallup offers plenty of antique stores and shopping.
DO THE PUYALLUP – Twice a year you can look forward to the Spring and Summer Fair at the Washington State Fairgrounds, or as we like to say, "Do the Puyallup!" The Spring Fair runs April 19-22 – Motorsports Mayhem, attractions, rides, free music and entertainment, kid's fun and it's not a fair without some animals! The BIG Washington State Fair runs from August 31st – September 23rd – The 2018 concert and comedy line up is already in full swing with Florida Georgia Line, Toby Keith, Rascal Flatts, Rain: A Tribute to the Beatles, comedians and more. The Rodeo is also a huge hit for fair goers. Don't miss out on all things fair like the rides, free music and shows, all the show animals, arts and culture, the 700 shopping vendors and all the fair food you can eat. It's customary for patrons to take a bag of Fair Scones home – just 11 miles away.
SWEET LITTLE SUMNER – A great little day outing for wonderful walking, shops and food is just 12 minutes away in the great little town of Sumner – the Rhubarb Pie Capital!
COMMUTE – This home is conveniently located to freeways – great for commuters with easy access to I-5 and 167!
Are you looking to sell or buy a home? CALL/TEXT Realtor, Shelley Heck for more information at 414.745.4678.