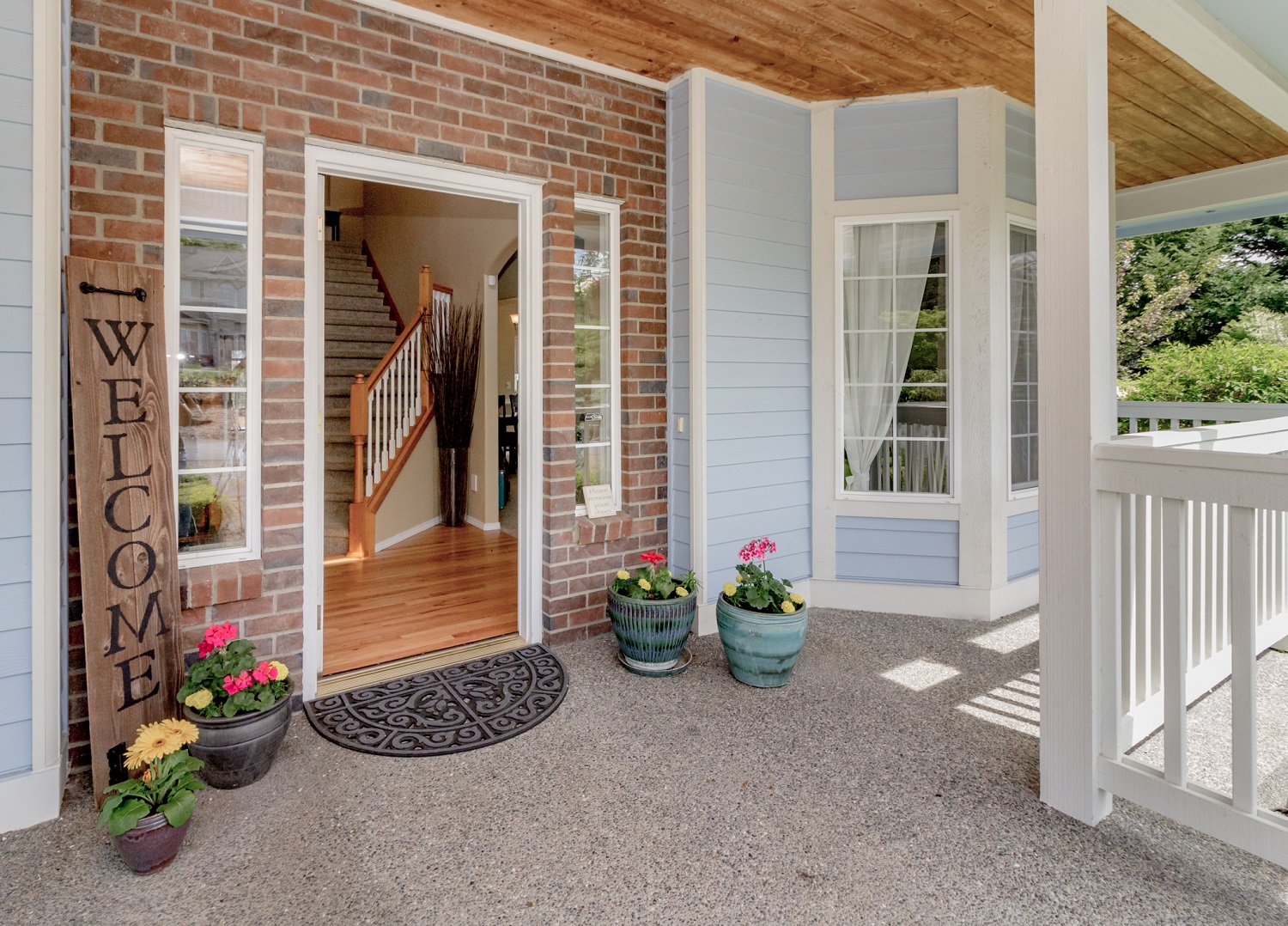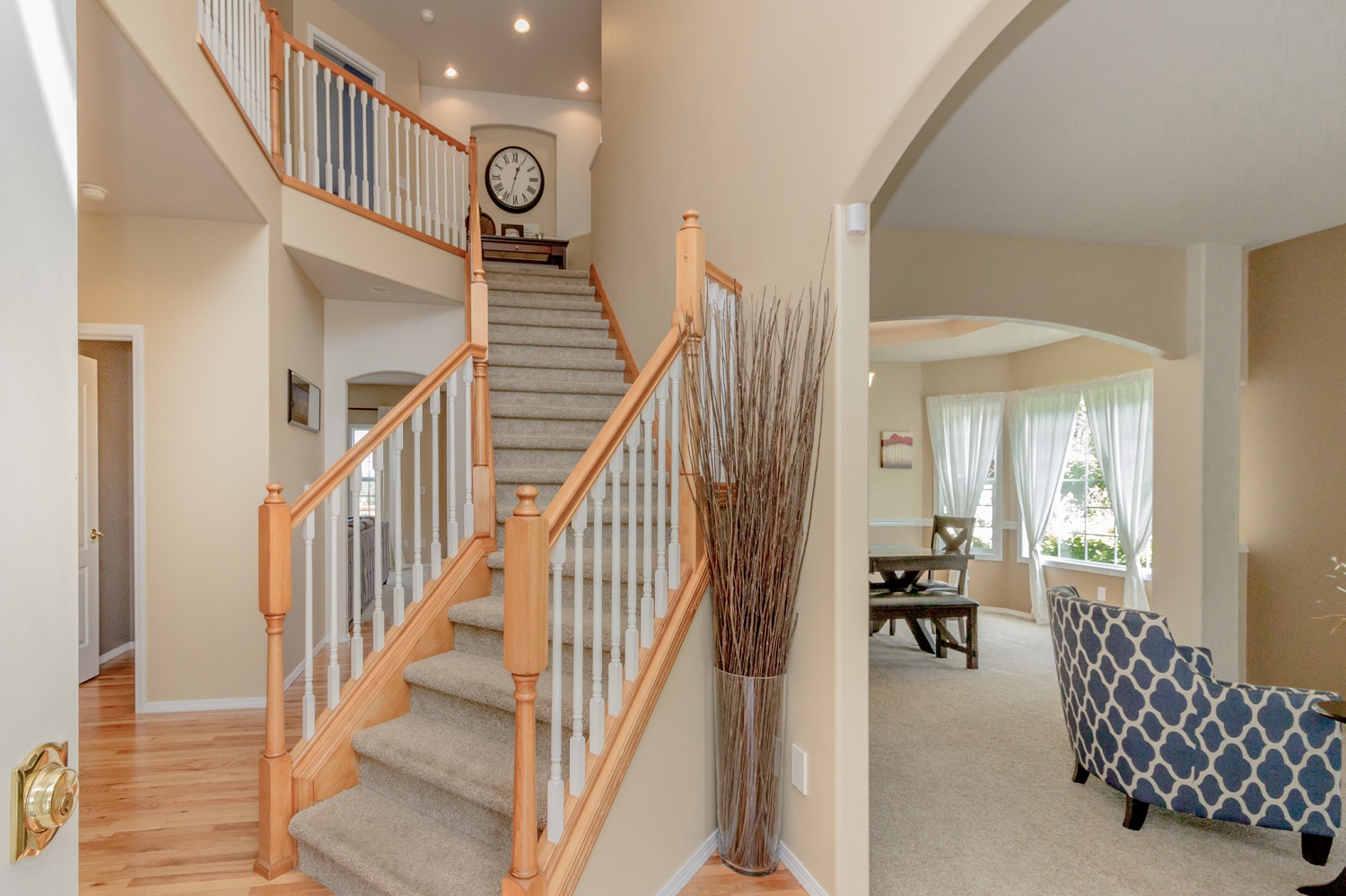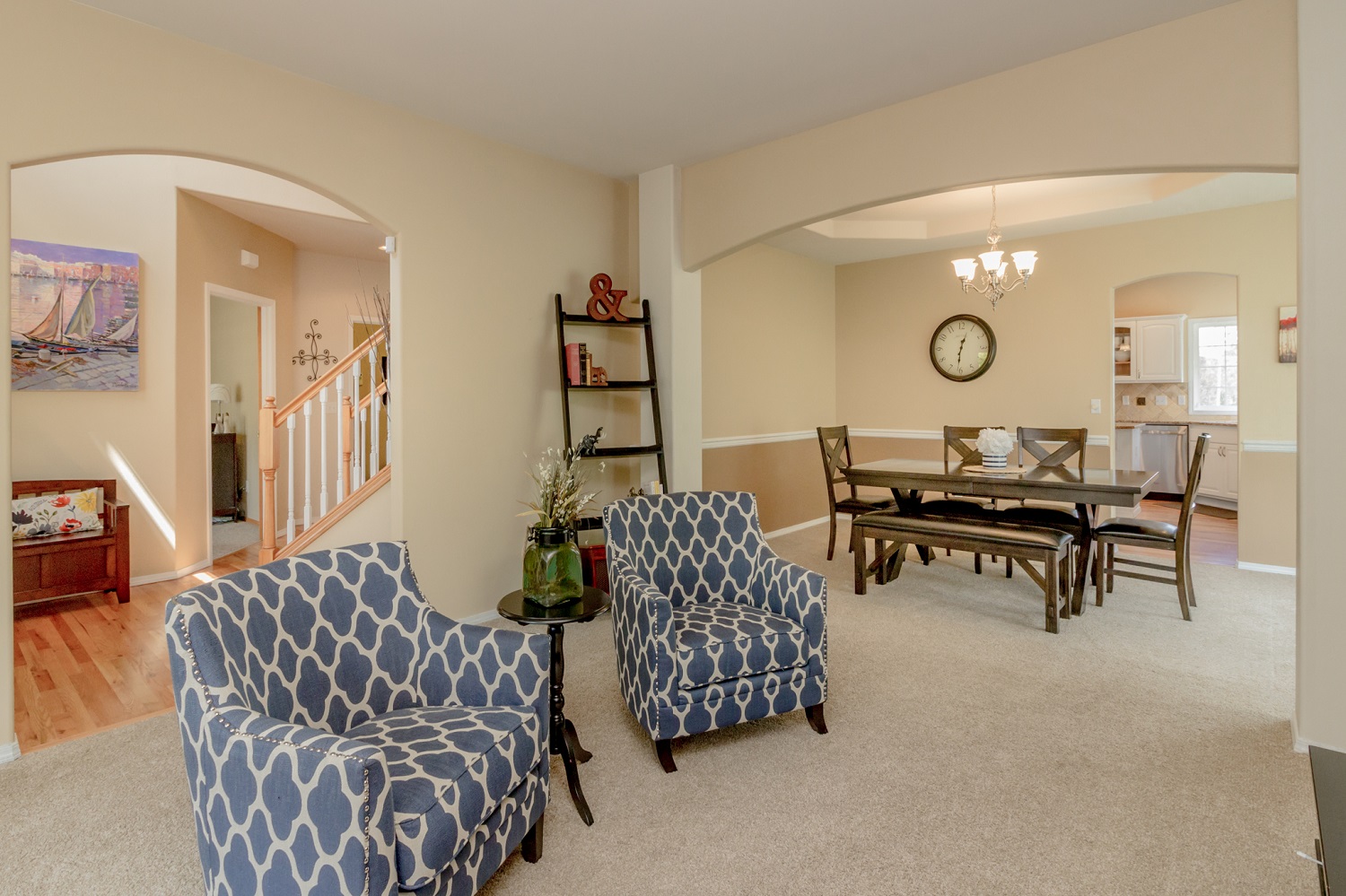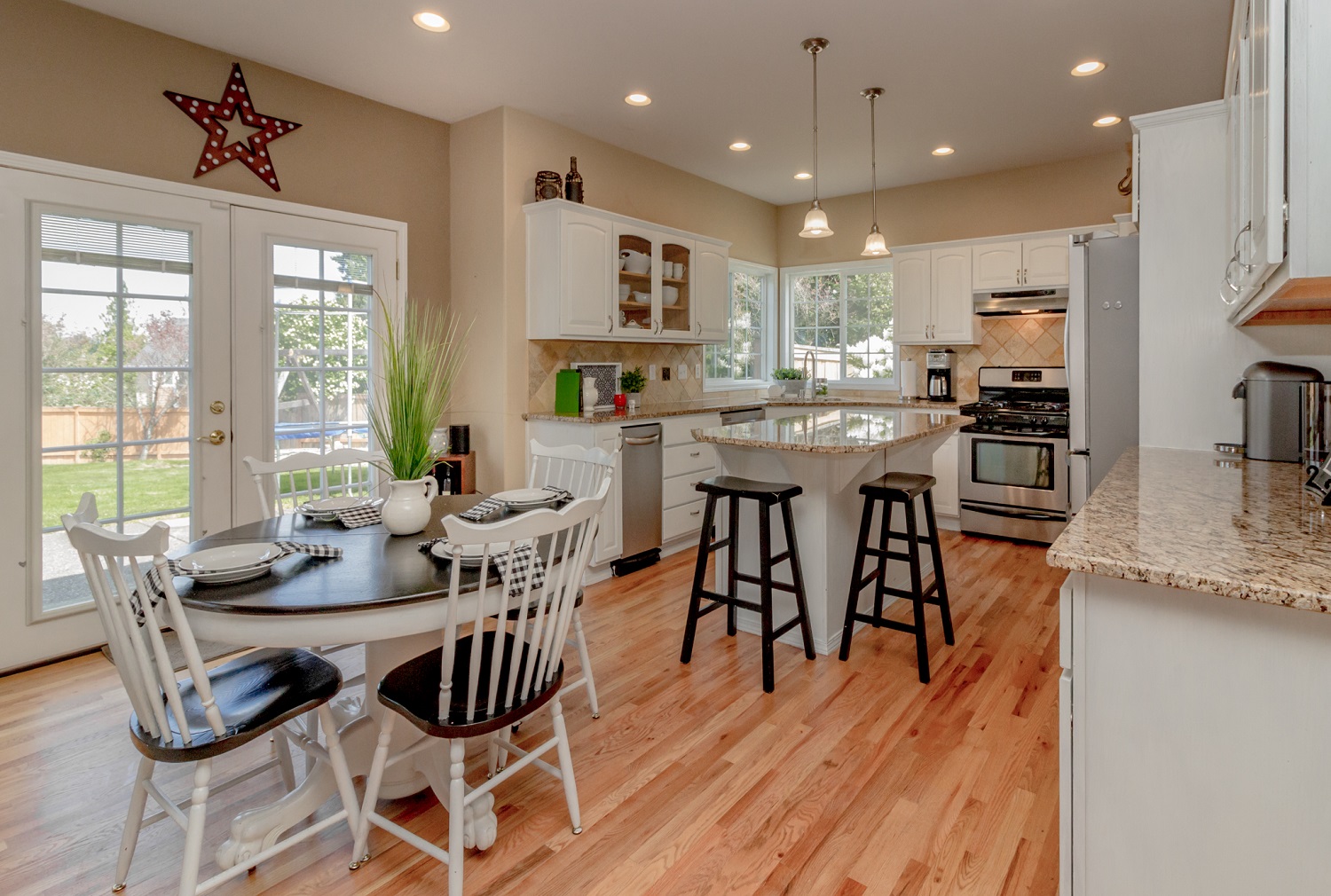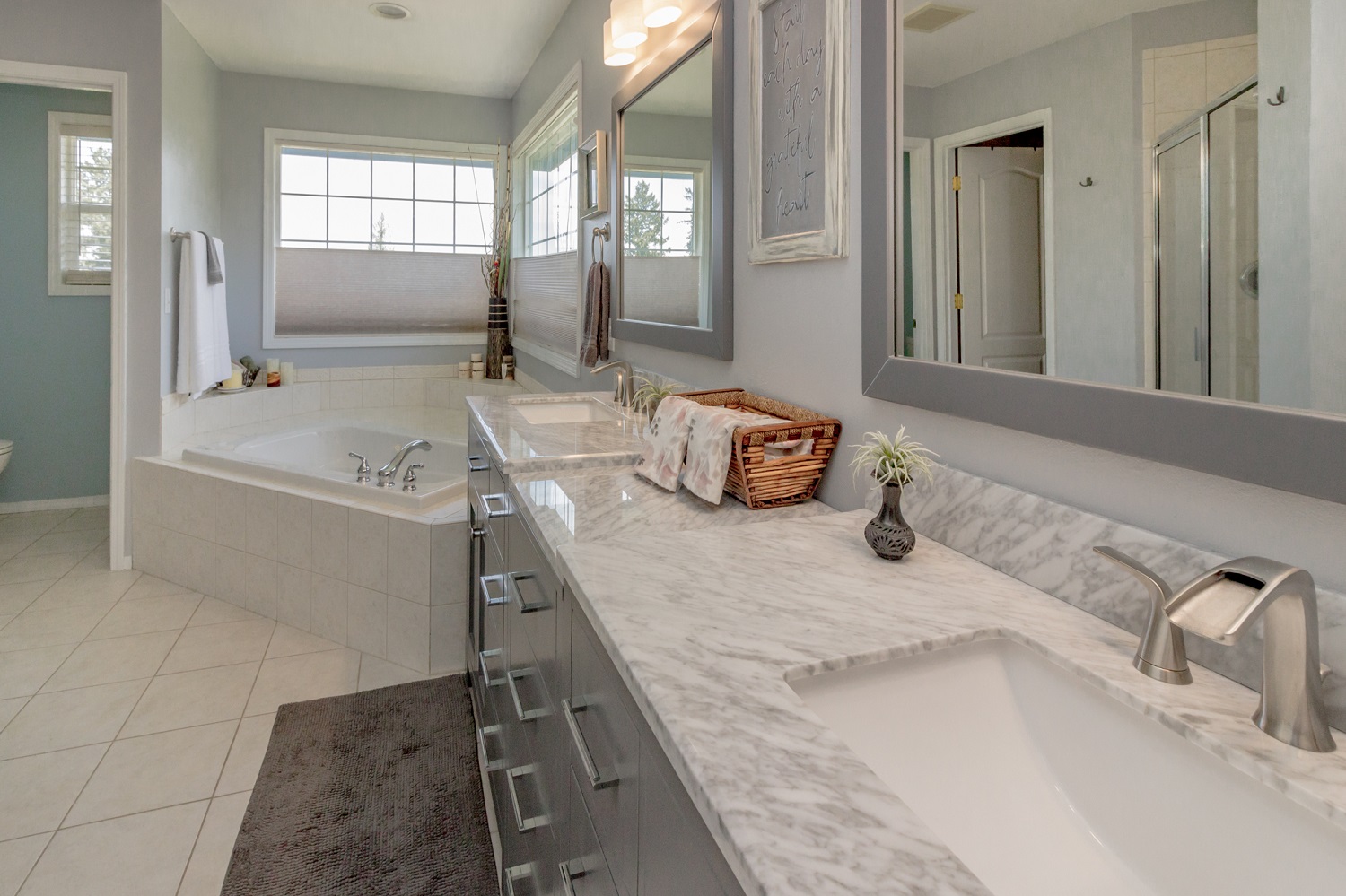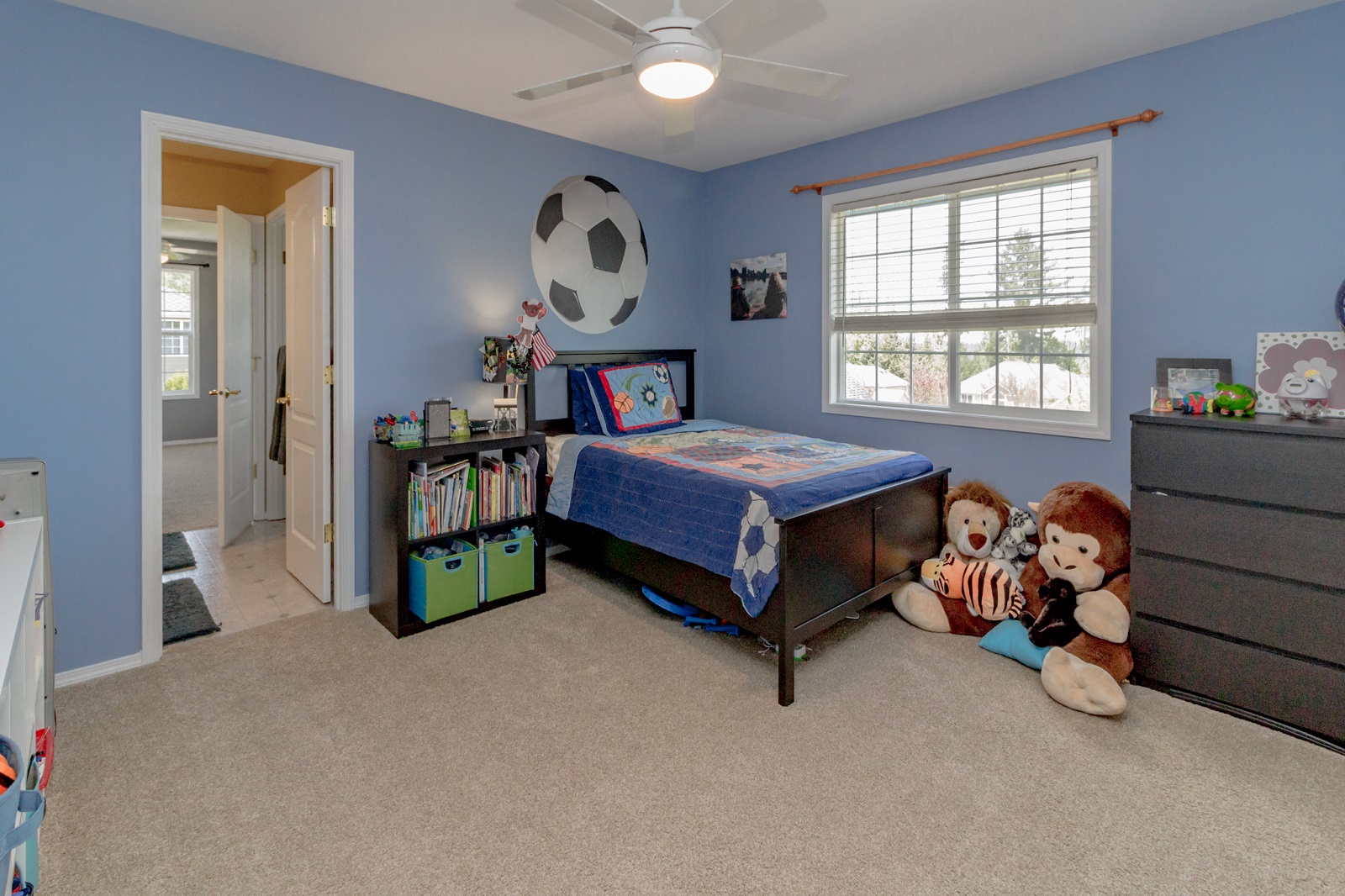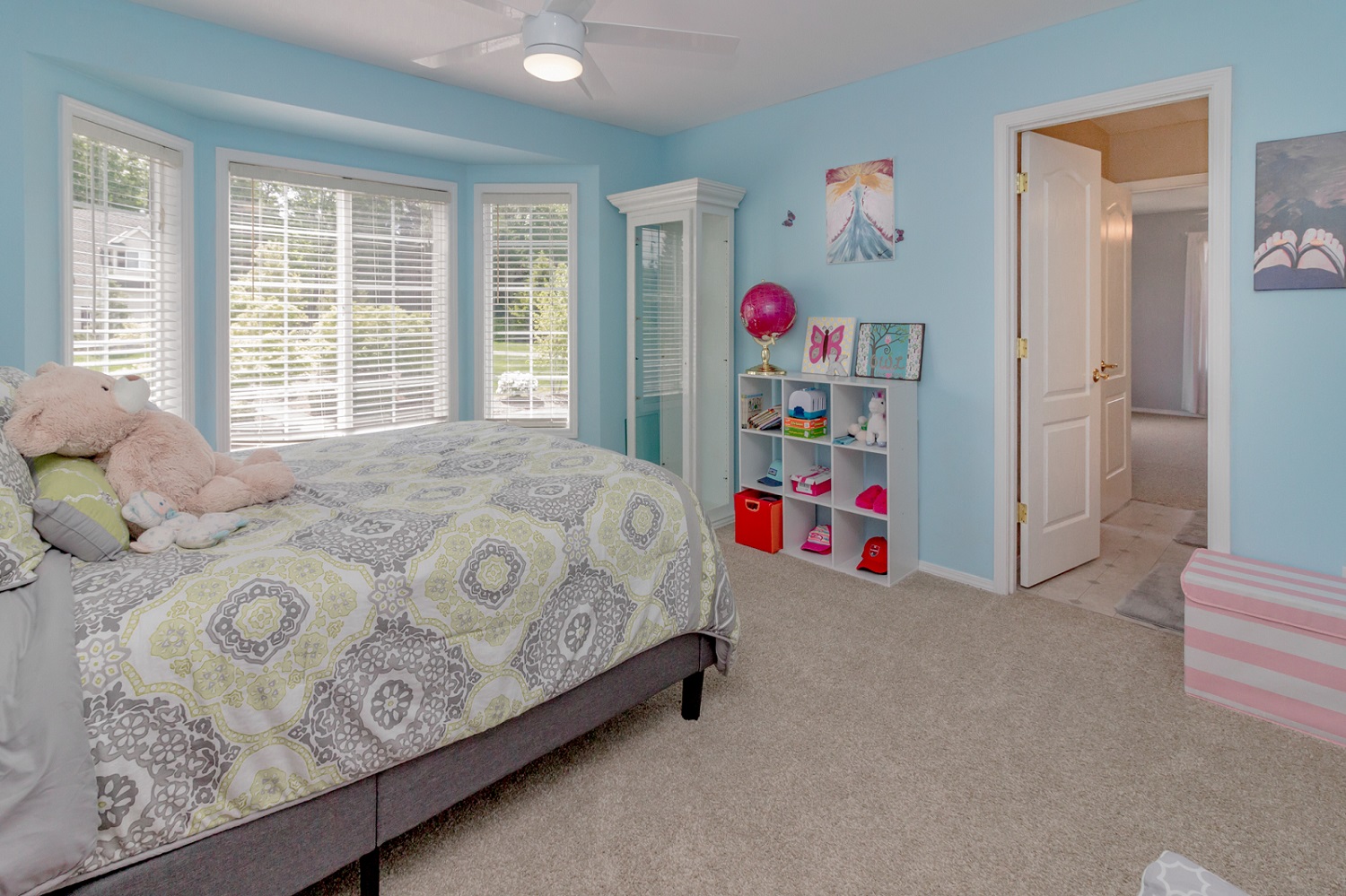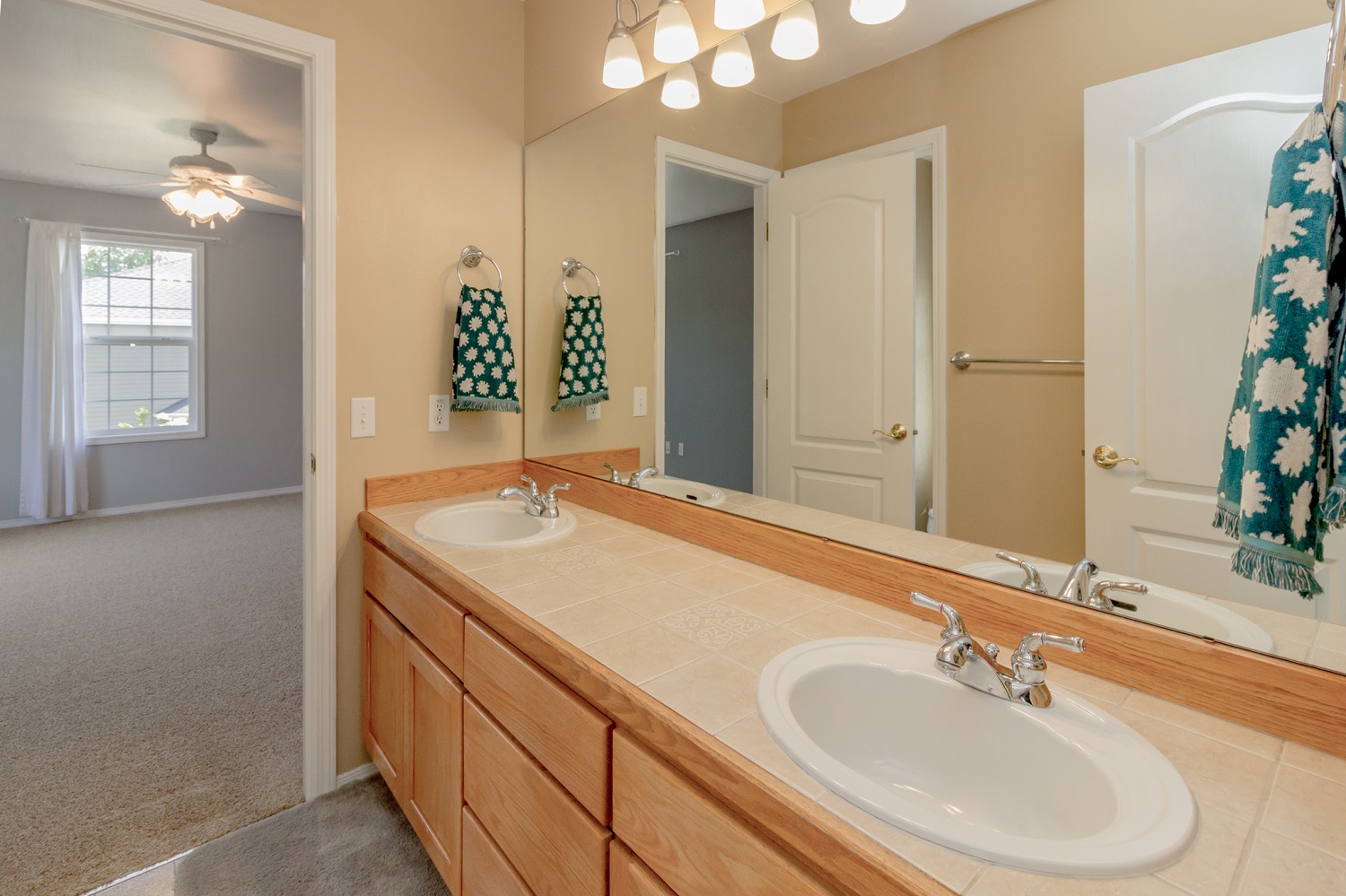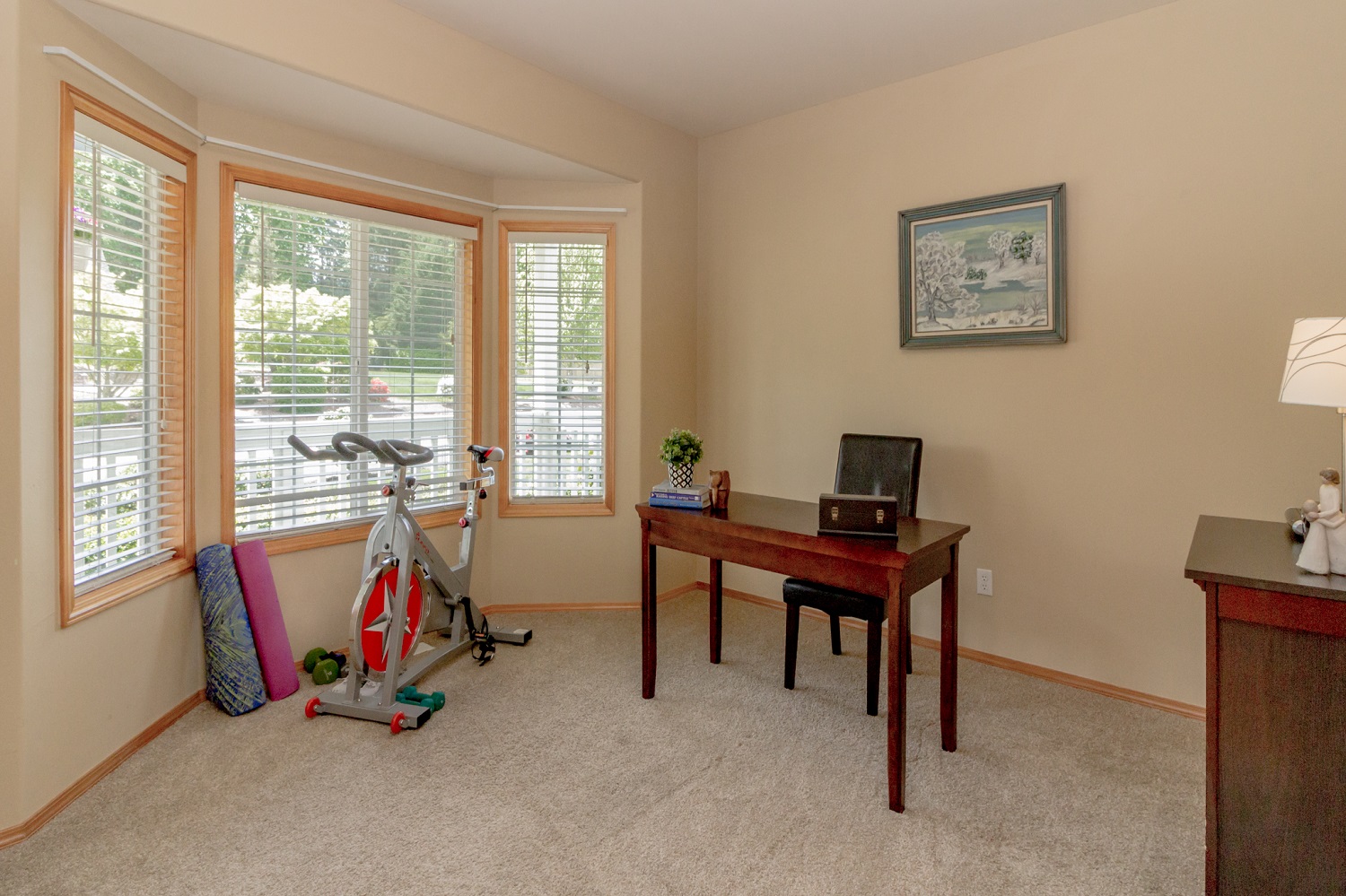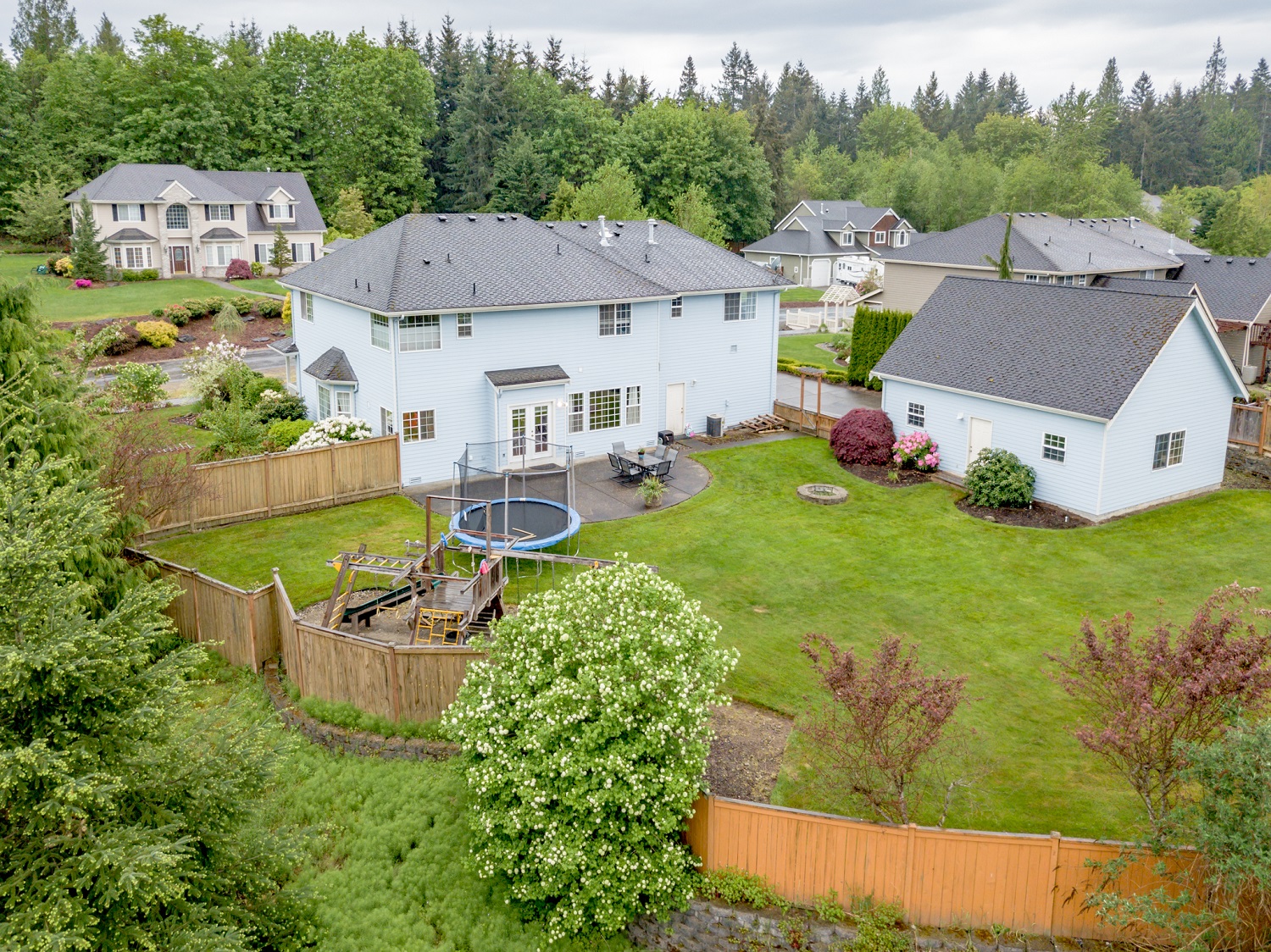 Stunning custom home in Dieringer School Districts! Home sits on 1+ acre, fenced and landscaped corner lot with mountain views from the second floor. Custom kitchen cabinets, granite slab, cozy family room with gas fireplace open to kitchen and dining space. Central A/C. 3-car attached garage with detached garage or shop wired for finishing possibly mother-in-law suite in loft. Upstairs Master with remodeled bathroom and four additional rooms all with closets and Jack and Jill bathrooms.  Sprinkler system and patio piped for gas for barbecuing.
4 bedrooms

3.5 bathrooms

3,153 square feet

44,149 square foot lot

5 garages – 3 attached and 2 detached

Built in 2002

Dieringer School District

Offered for $695,000
After a busy week, you can enjoy a moment to sit down and look forward to the peaceful mornings on the patio; with a good cup of coffee to let your soul rest and ponder as the golden sun rises.
GET OUTDOORS – Pack a picnic and head to Lake Tapps – a quick drive away or you can walk or run to it, it's only 1.4 miles! This popular swimming and boat launch area is located on the north side of Lake Tapps. A largely undeveloped 135 acre site with approximately 10,000 feet of waterfront access including a sandy swimming area. North Lake Tapps County Park offers spectacular views of Mount Rainier to the south and is a great place for kids and adults to swim. The park has several amenities that include, barbeque grills, beach access, a boat ramp, picnic tables, trails, rest rooms and a seasonal concession stand. There's also the Allan Yorke Park on the opposite side of the lake, as well as the Tapps Island Golf Course. The seller mentioned that their kids enjoy going to Sunset Park – a 15-acre green space with a play area, skate park & picnic shelter, plus a basketball court & trails, just 4 miles away. Another park that locals enjoy is Game Farm Park. It's a short 11 minute drive and offers a playground & walking trail, plus facilities for softball, soccer, tennis & basketball.
COFFEE AND DINING – I asked the seller, "If you were having lunch or dinner near your home, where would you go? And what's your favorite menu item?" They said, "I would go to Al Lago and get bruschetta and wine." It doesn't get more simple and perfect than that! Al Lago Restaurant is an Italian eatery with lake & mountain views also offering American fare plus a wine list & happy hour. If you're looking for great coffee, a beautiful atmosphere, super friendly staff & amazing  crepes, then check out Craft 19 Espresso + Creperie.  Try their yummy fruit crepe with margarita whip cream! For another not so generic coffee shop – give Urban Timber a whirl. It's not just a coffee shop, they also serve wine, microbrews and organic, locally sourced food, all sourced from the PNW. Their beans are roasted locally by Dillanos in Sumner, just down the street from their flagship store.
MUSIC – You won't have to go far to listen to live music outdoors this summer! The White River Amphitheatre is just 30 minutes away. Upcoming shows include Counting Crows, Pentatonix, Chris Stapleton, Foreigner and Lady Antebellum.
CITY OF SUMNER – The sweet little city of Sumner is 9 miles away and you're going to love being able to visit here –  the Rhubarb Pie Capital! It's called the Rhubarb Pie Capital because they really know how to honor rhubarb.The Sumner valley produces amazingly tall and thick rhubarb and they serve up some darn good Rhubarb pie, with the kind of pie crust that's been handed down from generations of grandmas. Just head on over to the mom and pop operation  Berryland Cafe, if you want to know what an outstanding pie tastes like. If you're a pie baker, start whipping yours up now for that blue ribbon and enter the Rhubarb Bake-Off at the Sumner's Rhubarb Days in August. If pie eating is more your style, there's a contest for that too.
The Buttered Biscuit is one of the best places to grab breakfast in downtown – it's so popular that there's often a line waiting to be seated. It's not hard to see why with their big portions of filling, American comfort food in homey surroundings. No matter what you get off the menu, you must have a piece of their thick, warm cornbread with sweet cream.
Now, Sumner isn't just all about delicious food, although it's a pretty nice bonus to live so close to all these incredible, locally owned eateries. There are also a ton of locally owned shops too, all along Main Street. The most popular store in town though that out of towners even flock too is the Old Cannery Furniture Warehouse – a proud family owned and operated store. It's the go-to place for artisan and leather furniture and unique home furnishing.
EDUCATION – If you're looking for the best schools to send your kiddos to, you're in luck. The Dieringer Schools District is highly rated. The rank second in 197 Washington school districts.
Are you looking to sell or buy a home? CALL/TEXT Realtor, Shelley Heck for more information at 414.745.4678.